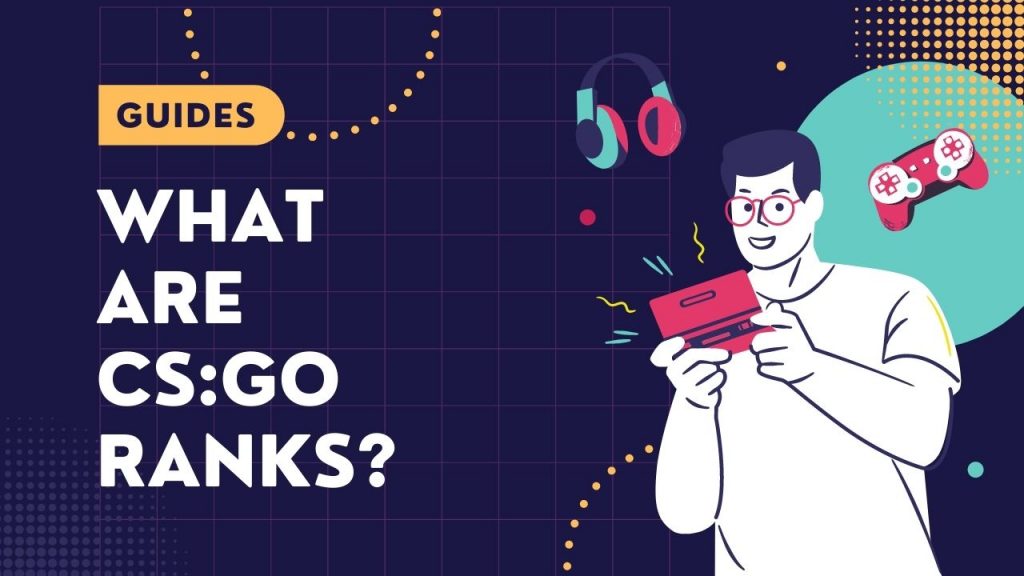 For most players, CS GO ranks are a very important part of the game. There are 18 ranks available in the game. These allow you to verify your skills and compete fairly with other members of the community.
What Are Ranks in CSGO?
It's common knowledge that Counter-Strike: Global Offensive players tend to play ranked games. After all, competition is an incredibly important part of not only having fun, but also building a reputation within the gaming community.
New players may feel a bit lost, because at the very beginning they will not have any rank. After creating an account, we are automatically marked as unranked. Only after some time, we can advance and receive more prestigious ranks.
What are ranks anyway? They are ranks in CS GO that allow you to group together players with similar skills, or levels. Ranks can be earned from level two onwards. Ranks are a reflection (at least in theory) of a player's skill and level of play.
All Ranks in CSGO
Many new players wonder what CS GO ranks are and how many of them there are. Counter-Strike: Global Offensive currently has eighteen levels available to players. Below, you will find all of the CS GO ranks in English along with their English equivalents. They are grouped from least advanced to most advanced.
Silver I (S1)
Silver 2 CSGO (S2)
Silver III (S3)
Silver IV (S4)
Silver Elite (SE)
Silver Elite Master (SEM)
Gold Nova I (GN1)
Gold Nova II (GN2)
Gold Nova III (GN3)
Gold Nova Master (GNM)
Master Guardian I (MG1)
Master Guardian II (MG2)
Master Guardian Elite (MGE)
Distinguished Master Guardian CSGO (DMG)
Legendary Eagle (LE)
Legendary Eagle Master (LEM CSGO)
Supreme Master First Class (SMFC)
Global Elite CSGO (GE)
CSGO Ranks – Is It Hard to Get Higher?
There is no single path to the top ranks in Counter-Strike: Global Offensive. It's often said, however, that leveling up from the very top is difficult. Valve's algorithm is hidden and it's very easy to lose a rank once you've been ranked – all it takes is less luck in a few matches.
The more matches you win, the faster you move up in the rank system. A good solution is to play in a team made up of friends who are at a similar level to you. It is much easier to climb the ranks in a team, and communication between team members is very important in winning matches.